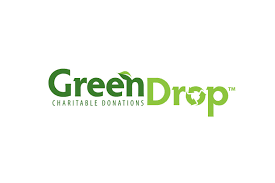 Floating Customer Service Donation Attendant - Get Paid Daily!


Salary Range:
$14.0000 Hourly Onwards

GreenDrop is looking for qualified applicants to fill the Floating Donation Attendant position. As a Floating Donation Attendant, you will be critical to our success, and exemplify the wonderful mission-driven work we do every day. A Floating Donation Attendant performs the same duties as a Donation Attendant, but the location will vary from day to day.

Job responsibilities of the Floating Donation Attendant include, but are not limited to:

Ability to cover shifts at more than one site within a designated district

Acquiring donations from donors, while engaging in pleasant conversation

Assisting donors with their donations and helping to unload their vehicles

Record details, and organizing the collection site

Support community outreach initiatives of the organization
Job Requirements:
Valid driver's license and reliable vehicle

Must be 18 or older to apply

Strong desire to provide magnificent service

Able and willing to lift 50lbs continuously throughout the day

Punctual, Positive Mindset, and Self-Starting
*Days of Operation: Monday - Sunday*
Must have availability to work 3-5 days a week, especially weekends

*Working Hours: 9:30am - 5:30pm*

Work today - get paid today! Make every day your payday with DailyPay!

*Our West Chester location: 810 W. Chester Pike, West Chester, PA 19382*

*Our Frazer/Malvern location: 102 Lancaster Avenue, Malvern, PA 19355*

*Our Exton location: 222 N. Pottstown Pike, Exton, PA 19341*

*Our Paoli location: 226 W. Lancaster Avenue, Paoli, PA 19301*

*Our Phoenixville location: 256 Schuylkill Road, Phoenixville, PA 19460*

Who We Are:

GreenDrop partners with organizations such as The American Red Cross and The Military Order of the Purple Heart, to raise funds through the generation and collection of donated clothing and household goods.

As a Donation Site Attendant at GreenDrop, you will provide excellent Customer Service to our Donors. As Donors arrive with their donations, you'll be politely welcoming each donor, unloading the donations from their vehicles, ensuring their donations are properly recorded for their receipts, and thanking them for their donation.

In addition to providing first-class service to our Donors, the Site Attendant is responsible for opening and closing procedures, overall organization of the site as well as the donations.