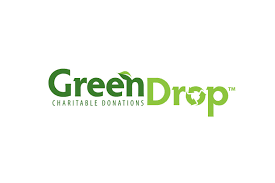 Human Resources Generalist
Are you a motivated HR Generalist who is aggressive, innovative, able to pivot at a moment's notice, and interested in using your HR skills to help evolve a growing business and support the widely diverse workforce? Are you interested in being part of an HR organization that is implementing best-in-class technology, optimizing current systems to better support our teams, and works hard every day to achieve the overall goals of the organization? Are you passionate about all aspects of HR, taking ownership of your responsibilities, and working as a team to partner with the business itself and provide actionable insights? If this sounds exciting to you, then consider joining us as an HR Generalist in our Bensalem, PA location.

This role will partner with our GreenDrop business leaders and employees to execute HR strategies focused on talent acquisition, performance management, learning and development, retention, and employee engagement. In addition, they will own programs that run across the broader HR team. To be successful in this role, you must understand business priorities and translate them into the highest impact work. You will help business leaders look around corners with data-driven recommendations that improve performance, retention, and the overall employee experience.

To succeed, you will need a flexible skill set, including the ability to think strategically, execute tactically, and collaborate across many teams, levels, and situations.

What you should be able to demonstrate:



Being an enthusiastic team player with a strong drive to create a positive work environment


The ability to be comfortable with high volume workload and not be afraid to "roll up your sleeves"


A strong solutions focus and be comfortable working in an environment which demands strong deliverables along with the ability to identify problems and drive appropriate solutions


Strong internal and external customer service focus


The ability to understand business goals and recommend new approaches, policies and procedures to effect continual improvements in business objectives, productivity and development of HR within the company


Understand the entire talent system and each stage of the employee lifecycle and applies that understanding to craft integrated solutions that are thoughtful and reinforced by upstream and downstream talent programs


Bias for action, strong work ethic, and desire to achieve excellence


Must be able to interface at all levels of the organization


Operates with autonomy and discretion


A true hands-on approach as well as the ability to successfully monitor the "pulse" of the employees to ensure a high level of employee engagement


Experience with rapid and complex changing work environment


Key Responsibilities:


Maintain and manage recruiting and selection as well as the on-boarding process


Conduct the initial interview screening for each individual opening


Facilitate on-boarding of new employees


Utilize ADP WorkforceNow to track completion of Training and Performance Evaluations


Oversee the day-to-day support of Human Resources transactions


Ensure compliance with state and federal laws and regulations; assess, communicate, interpret and administer updated HR policies and procedures to assigned area


Deliver benefits information to employees based on company handbook/policies and procedures; ensure fair, equitable and consistent application of all company policies and procedures


Assist with investigating a variety of employee-related issues, incidents and complaints; resolve disputes and recommend appropriate/remedial actions


Assist in the development and implementation of programs or information regarding HR policies, procedures or information


Advise program managers on the resolution of employee relations and performance management issues, provide coaching, counseling, progressive discipline, and conflict resolution


Investigate and resolves a variety of employee relations issues (e.g. EEOC claims, harassment, discrimination, ethics, resolve, etc.) with a focus on the employee experience and a positive business outcome


Assist with the administration of performance improvement plans, intake of employee leaves, FMLA, WC, and COVID related issues


Manage and track WC claims and understand any underlying root causes in order to prevent future similar WC claims


Promote employee engagement through regular, personal contact resulting in a positive employee relations atmosphere as well as organize employee engagement events throughout the year


Capability to manage difficult conversations and stressful situations


Manage and track WC claims and understand any underlying root causes in order to prevent future similar WC claims


Performs other duties as required


Success in this role will require influential partnership with managers, supervisors and employees across the organization to execute the HR strategies that foster organizational and people effectiveness. The individual in this role must understand business priorities and translate them into an HR agenda that supports the business as it grows.

BASIC QUALIFICATIONS



Bachelor's Degree with focus in Human Resources or Business Management


3 years human resource generalist experience


Experience supporting hourly employee client groups


Experience in a distribution center, retail environment, or manufacturing environment preferred


Knowledge of HRIS Systems, preferably ADP WorkForceNow


Ability to travel to various location in NJ, PA, MD and VA


Required Travel -50%