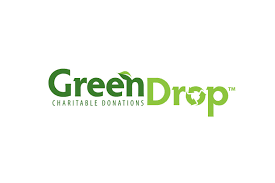 GreenDrop Site Supervisor
The Site Supervisor will be responsible for training, coaching and developing current and new employees to achieve brand standards for all areas of the business (donor experience, employee oversight, safety, facility and equipment, and reporting). The Site Supervisor must understand that our business is customer driven and excellent customer service is our highest priority. The individual must be willing to work directly with the GreenDrop Site Manager to make decisions and deal with employee and customer issues with tact and diplomacy. The Site Supervisor will drive the culture of superior customer service and operational accountability in their GreenDrop territory.
Green Drop also requires that all Employees perform all tasks in a safe manner consistent with corporate policies and state and federal laws.
Role model and demonstrate the Company's core values of respect, honesty, integrity, diversity, inclusion and safety of self and others.

Essential Job Functions:

Train, coach and develop attendants and ensure that they perform their duties diligently and in accordance with all GreenDrop standard operating procedures, policies, and protocols.

Supervise and coach attendants in the performance of their duties; assist in performance reviews and provide verbal or written disciplinary documentation as needed.

Assist Site Manager in reviewing applications, conducting interviews and completing all HR paperwork.

Monitor sites, employees, operations, merchandise, and donation volume, while embracing an environment where safety of employees and the public is a top priority.

Complete weekly and monthly site and employee audits to drive compliance and uphold standards.

Manage supplies, assets, and all maintenance requests at each site.

Work at a site as a Site Attendant if there is a call out and a replacement cannot be identified.

Ability to lift up to 50lbs continuously throughout the day.

Must be able to perform the essential functions of this position with or without reasonable accommodation.
Behaviors/Skills:
Puts the Customer First - Anticipates customer needs, champions for the customer, and acts with customers in mind, exceeds customers' expectations, gains customers' trust and respect.

Safety Awareness -Identify and correct conditions that affect employee safety; upholding safety standards.

Brand Awareness- Ensure that facility and employee appearance meet brand standards.
Minimum Position Qualifications:
Must have a High School Diploma or GED

Intermediate skills in Excel and Word

Effective verbal and written communication skills

1-2 years of supervisor experience

1-2 years customer service experience

Proven ability to multi-task

Excellent time management skills

Ability to work independently or in groups/teams

Ability to travel independently.
Desired Previous Job Experience:
1-2 years of supervisor experience

1-2 years of customer service experience

Proven project management experience

Potential Career Path from this position:

Ability to move into a Site Manager position.

Ability to transition to the trucking department and work as a truck driver, route driver or depot manager.
Benefits include: Auto allowance, EZ Pass, Gas card, Company-issued iPad and iPhone.

Medical, dental, and vision benefits offered after 60 day probationary period.
Our Locations: Exton, Frazer, Paoli, Newtown Square, West Chester. (Greater Philadelphia)