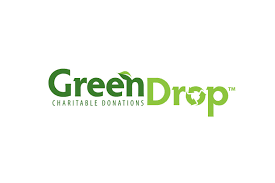 Sr. Data Analyst
The Sr Marketing & Operations Data Analyst contributes to the company's success by providing the Marketing, Retail and Supply Chain / Logistics teams accurate business insight to maximize financial performance. The position will primarily focus on and drive Marketing efforts- driving the development, maintenance and administration of data-driven marketing strategies/models to improve GreenDrop donation performance. However, this position will also regularly provide support to all aspects of the business (Retail, Logistics, Supply Chain, Finance) as part of a cross-function analytics team. The ideal candidate will have a highly analytical mindset and be adept at simplifying large sums of data to provide focused guidance for Operational Managers and Senior Leadership.
This is an exciting role for someone that is looking to have vast exposure to an entire business model and the eventual opportunity to work on projects across a wide spectrum of business operations.
The Sr Marketing & Operations Data Analyst must be a self-starter and able to work with minimal direction. Strong competence is evidenced with the various tools, procedures and programming languages used to accomplish the job. The candidate should have demonstrated prior work experience / education in at least two or more of the following areas: Marketing Analytics, Statistics, Production & Manufacturing, Forecasting & Replenishment Methodologies, Distribution & Material Handling, Retail Store Operations, Lean Six Sigma.
Essential Job Functions:


Extract, synthesize and manipulate large data sets using SQL, Microsoft Excel, Power Query and Power BI, translating technical data into usable business information


Perform ad-hoc analyses to provide customized comprehensive cross-functional analytical information that facilitates business decision-making


Aggregate and analyze large sums of data and present actionable findings and recommendations


Connect complex operational metrics to financial results


Develop value add reports designed for end users that provide key, simplified insights


Identify business trends to maximize gross profits as well as production level targets, sales yield and labor efficiencies


Utilize GreenDrop donor data, Logistics information and prospect demographics to help build and deploy statistical behavioral models


Take ownership of current mail, email and phone list production processes including the statistical scoring models used to rank prospects


Play an essential role in the development of a company-wide data warehouse


Support Production, Retail, Merchandising & Supply Chain Teams using advanced analytics


Ability to think creatively about a project or initiative and handle any additional work assigned by the Planning & Analytics Manager


Deliver informative, well organized presentations to senior leaders


Must be able to perform essential job functions with or without accommodations


Behaviors/Skills:


Must have SQL experience, as well as strong analytical BI, Excel, PowerPoint skills


Ability to partner & communicate effectively with Operational Managers and Senior Leadership


Strong verbal and written skills


Ability to excel in fast paced environment


Ability to preserve confidential information


Ability to work in a team environment as well as independently


Ability to display a high level of accuracy and attention to detail


Ability to respond flexibly to often changing business priorities


Passion for learning the business and uncovering new insights


Strong BI analytics background


GreenDrop LLC also requires that all employees perform all tasks in a safe manner consistent with corporate policies and state and federal laws.


Be a role model and demonstrate the Company's core values of respect, honesty, integrity, diversity, inclusion and safety of self and others.


Business and Technical Requirements:


Bachelor's degree (MIS, Math, Statistics or related field). Advanced degree (MS Statistics, MS Economics, MBA etc) strongly preferred.


7 years business experience desired; 5 in related field (customer analysis, database marketing, risk, financial/operational reporting and/or data analytics)


Expert knowledge of SQL. Experience with relational database management systems (MS SQL Server) and analytical processing systems.


Experience working with large data sets (up to 100MM records).


Proficiency in MS Excel, particularly in its use as a BI tool (pivot tables/charts); Macro (VB) coding, Power Query, Power BI and other automation development skills a plus.


Experience with statistics/modeling and market analysis in a business environment desirable.


Ability to travel within business footprint (NY, NJ, PA, MD, VA) as required (<10% Travel)


Must possess valid driver license