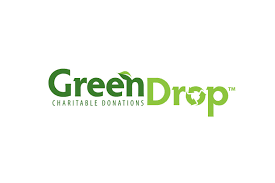 Donation Attendant - Floating
Who We Are:

We partner with organizations such as The American Red Cross and The Military Order of the Purple Heart to raise funds through the generation and collection of donated clothing and household goods throughout the Mid-Atlantic Region. Our employees help make all our partnerships possible through hard work and passion. We understand how to do our work with purpose, and we love developing talent.


As a GreenDrop Donation Attendant - Floating, you are considered a "Coverage Captain." You are a Customer Service oriented, Donation Site Attendant who can travel within their designated sites! Covering local sites, you will provide excellent Customer Service to our Donors. As Donors arrive with their donations, you will create a welcoming experience by greeting each donor, unloading the donations from their vehicles, ensure their donations are properly recorded for their receipts and most especially thank them for their donation.


In addition to providing first class service to our Donors, the Coverage Captain is responsible for opening/closing procedures for the site, as well as overall cleanliness and organization of the site; including separating donations by soft lines (clothing, bedding, etc.) and hardlines (home decor, glassware, toys, etc.) onto skids for GreenDrop drivers to pick up. As you develop in your position you will have the skills and knowledge to train and coach employees at your sites.


Essential Job Functions

Independently and collaboratively interact with donors while using a positive, optimistic and intelligent technique. This includes but is not limited to the following:

Act as a floater and cover shifts within designated district to ensure all sites are open for business each day

Lead by example and follow all GreenDrop protocols outlined in the training manual

Always greet donors in a friendly manner, in full GreenDrop uniform

Engage in pleasant conversation while acquiring donations from donors by utilizing the bin

Assist donors with their donations and help to unload their vehicles

Wear tablet holder while recording donor information in company iPad

Assist truck driver during donation pick-ups

Organize donations in the stock room

Maintain the cleanliness of the site, both inside and outside

Fill out supply orders to keep site stocked of necessary tools for job completion

Other duties assigned by manager

Must be able to be on site during working hours

Must be able to perform essential job functions with or without reasonable accommodations
Behavior/ Skills
‪Ability to work independently without continuous supervision

Have an outstanding ability to interact with people

Strong desire to provide magnificent service

Able and willing to lift up to 50lbs continuously throughout the day

Ability to work in outside conditions within the different seasons

Positive mindset, Punctual, Strong sense of urgency and able to take initiative in Job Duties

Must possess strong ability to positively communicate and interact with donors, co-workers and management

Must have open availability to work during all GreenDrop operating hours
Apply Online Below Today!