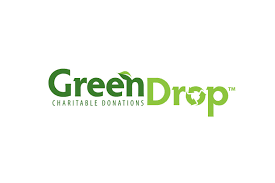 GreenDrop Donation Site Supervisor
During these unprecedented times, know you are making a difference in helping your community when you work at GreenDrop Charitable Donations. We partner with organizations such as The American Red Cross and The Military Order of the Purple Heart to raise funds through the generation and collection of donated clothing and household goods throughout the Mid-Atlantic Region. Our employees help make all of our partnerships possible through hard work and passion.


The GreenDrop Donation Site Supervisor is a leadership role that is critical to our success and helps to ensure that we reach our goal of providing exceptional service to our donors each and every day. We are looking for someone who is going to aid in leading the daily operations of multiple GreenDrop sites in the Bucks and Montgomery County Areas. The Site Supervisor will be responsible for training and coaching new and existing employees on donor experience protocols and brand standards. The Site Supervisor will lead by example and demonstrate our Company's core values of respect, honesty, integrity, diversity, inclusion and safety


Essential Job Functions:

Train and coach new employees, as well as, existing employees on company protocols

Act as a floater and cover shifts within designated district

Lead by example and follow all GreenDrop protocols outlined in the training manual

Complete weekly and monthly site and employee audits to drive compliance and uphold standards

Verify the completion of proper opening and closing procedures for each site overall cleanliness and organization of the site as well as separation of donations by softlines (clothing, bedding, etc) and hardlines (home décor, glassware, toys, etc.) onto skids for GreenDrop drivers to pick up.

Assist truck drivers during donation pick-ups

Assemble and drop-off supply orders

Independently and collaboratively interact with donors and attendants to ensure the following:

Donors are greeted by Green Drop staff in a friendly manner, in full GreenDrop uniform
Donors are assisted with their donations, including the unloading of their vehicles
Donor information is accurately recorded in company system via iPad
Donations are properly organized in the stock room
Cleanliness of the site is maintained both inside and outside

What You Need To Succeed:

Ability to work independently

Possess a positive mindset

Punctuality and self-starting work ethic

Comfortability working in outside conditions; all seasons

Ability to perform essential job functions with or without reasonable accommodations

Ability to travel daily
Minimum Requirements:
Desire to provide outstanding customer service

Positively communicate and interact with donors, co-workers and management

Able to lift up to 50lbs continuously throughout the day

Support company outreach initiatives within the community

Must be at least 18 years old to apply


The Perks:

We offer a competitive wages and a flexible work schedule with plenty of room to grow within the company! Full-Time Employees can enroll in many benefits such as medical, dental, vision, & 401K just to name a few. Come join an amazing company culture with career growth and competitive pay!


Apply Online Below Today!